Infographics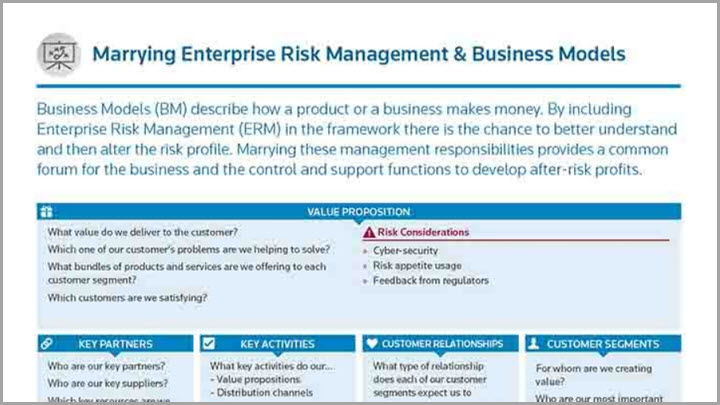 This is a very useful infographic not just for business model creation, but also for scenario analysis, emerging risk workshops, and other types of risk forecasting.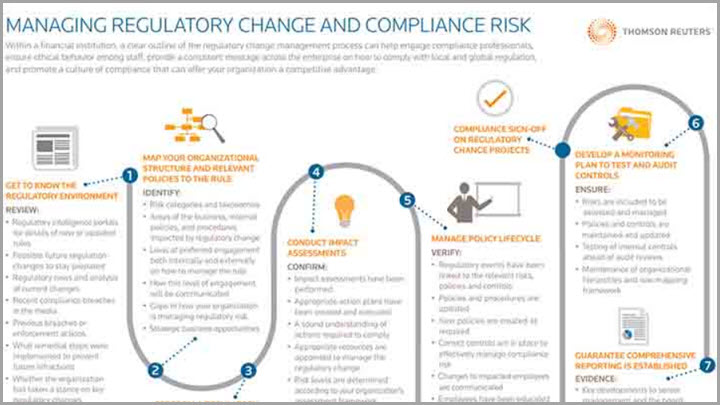 A step-by-step overview of the activities involved in each part of the compliance process can help organizations establish a clear focus of what is required of them individually, and collectively.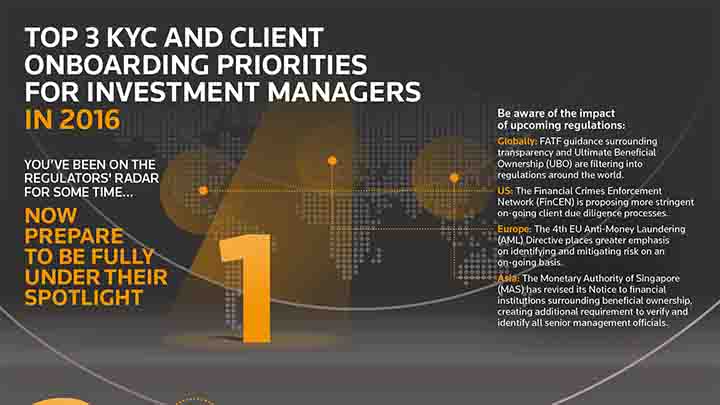 This infographic illustrates the top three Know Your Customer (KYC) priorities investment managers must be aware of and focus on in 2016.
White Papers
This paper focuses on the challenges faced by global companies seeking to manage social issues in their supply chains.
This white paper gives insight into the modern day hedge fund and the personal liability of hedge fund managers. It also looks into the impact of MiFID II, set to come into force in January 2017.
This white paper is an update on the latest developments concerning sanctions against Russia.
Expert talks
This report looks at the cyber risks faced by investment managers, who handle strictly confidential data on a continual basis, whether they perform KYC due diligence on their own clients or respond to KYC requests from their banks.
This report highlights some of the key concerns of buy-side firms in their capacity as responders to KYC requests.
In this special report on implementing an industry leading Know Your Customer (KYC) and Anti-Money Laundering (AML) policy, we recap the challenges and best practices shared in a recent Thomson Reuters webcast discussion.
Special reports
Oversight of anti-money laundering/counterterrorism financing (AML/CTF) compliance programs are increasingly expected from senior management, by regulators worldwide.
How do manage third party risk, and ensure you're not doing business with a designated person or an entity which is owned or controlled by a designated person? This article gives some practical tips.